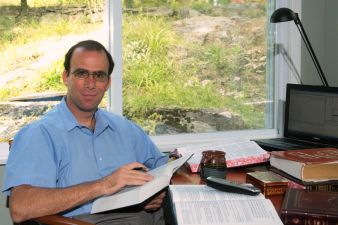 CONSULTATIONS
Dr. Hoffman has helped schools across the U.S. and around the world improve their Hebrew and general Judaica programs. He brings your school: the experience of 25 years in Jewish education, the expertise of a PhD in linguistics, and a track record of success.

Teach Hebrew better.
Dr. Hoffman has compiled the results from decades of research on language instruction so you don't have to re-invent the wheel. Your students can start learning more Hebrew right away.

Raise the bar.
Consultations include a discussion of assessment methods, so you know that you are teaching more and that your students are learning more.

Get started today.
Change is complicated and takes a long time, but you can get started today. Contact Dr. Hoffman directly to discuss details and set up a consultation.

(You may also be interested in some of Dr. Hoffman's presentations about Jewish education.)

Dr. Hoffman has consulted for:
Small, medium, and large congregational schools
Day schools
Reform, Conservative, and Orthodox institutions
The Jewish Agency
Consultations can be run in English, Hebrew, or both.